Is Hiring A Contractor Worth It: A Contractor Decision Guide
Is Hiring A Contractor Worth It?
Many homeowners face the question of whether or not to hire a contractor when they want to make improvements or repairs to their homes. Common tasks for which homeowners hire professionals include constructing new outdoor living spaces like decks and patios, updating outdated kitchen and bathroom fixtures, and fixing minor issues like dripping faucets. There are many factors to consider before deciding to hire a contractor, such as price, timeliness, and quality of work, which can make making a hiring decision difficult. In this article, we'll go over the pros and cons of hiring a contractor, as well as some things homeowners should keep in mind.
Benefits Of Hiring A Contractor
One of the main benefits of hiring a contractor is taking advantage of their expertise in a specific field. Professional contractors have the skills and experience to complete a job successfully. The professionals also have access to specialized tools and equipment that most homeowners don't. Therefore, contractors are often able to complete a project more quickly and with higher quality than a homeowner working alone. In addition to the other advantages, using a contractor can save you time.
They oversee everything from the procurement of permits and materials to the management of subcontractors and the supervision of work, allowing the project to be completed more quickly. If this works, it could be a huge time saver for homeowners.
Peace Of Mind That Comes With Hiring A Contractor
Last but not least, employing a contractor can guarantee your complete satisfaction. Because licensed and insured contractors work on your home, you won't have to worry about any mishaps or damage. As a bonus, this can safeguard your finances in the event of a legal dispute. In general, working with a professional can reduce the amount of time and effort spent on DIY home improvement projects.
The Cons Of Hiring A Contractor
One of the major drawbacks of hiring a contractor is the price. It's not uncommon for the costs of hiring a professional to exceed the total amount a homeowner would spend on labour and materials if they did the work themselves. Some contractors may also tack on fees for services such as project management and permit applications.
The work may be delayed or of poor quality if you hire a contractor, which is another potential drawback. There is always the chance that a project won't be completed on time or won't live up to the homeowner's expectations, even if the majority of contractors are reliable and competent. This can be frustrating and costly for homeowners because it could mean they have to pay more or wait longer.
Potential Downsides Of Hiring A Contractor
The contractor may not be properly licensed or insured, which is another problem that could arise. Before hiring a contractor, homeowners should make sure they are properly licensed and insured. When a contractor lacks proper licensing and insurance, it can put homeowners at risk for legal action in the event of an accident or damage. As a result, homeowners may face legal trouble and financial hardships.
Keep in mind that not all contractors are honest about their prices, so you may wind up spending more than you bargained for. Before any work is done on a homeowner's home, the homeowner should get a detailed written contract outlining all of the terms and conditions of the project.
A homeowner should consider the benefits and drawbacks of hiring a contractor before making a final decision.
Factors To Consider When Deciding To Hire A Contractor
There are many things to think about before hiring a contractor. Choosing a reliable contractor should be your top priority, so spend some time doing your homework. In order to find the best contractor for their home improvement project, homeowners should investigate their options.
One way to learn about a contractor's reliability and work quality is to check references and read reviews of their work online. Checking the contractor's license and insurance is also crucial.
Importance Of Researching
It is also important to shop around by getting several quotes and comparing costs. Homeowners should solicit bids from multiple service providers to get a good idea of price. It's important to keep in mind that the cheapest option isn't always the best. Homeowners should also evaluate the bid's scope of work as well as the contractor's reputation and track record.
Also, make sure you and your contractor are on the same page by setting and communicating clear goals. Homeowners should have a firm grasp on the project's scope, budget, and timeline before construction begins. For any issues or concerns to be addressed quickly, it is imperative that open lines of communication be established with the contractor.
Multiple Bids And Comparing Costs
Insist that a written contract outlining the scope of the project, the materials to be used, and the terms of payment be provided by the contractor. As a result, both the homeowner and the contractor can rest assured that they are on the same page from the start of the project to its finish.
As a rule of thumb, it is essential to take your time when selecting a contractor. It is also important to get multiple quotes, compare prices, have open lines of communication, and have well-defined objectives.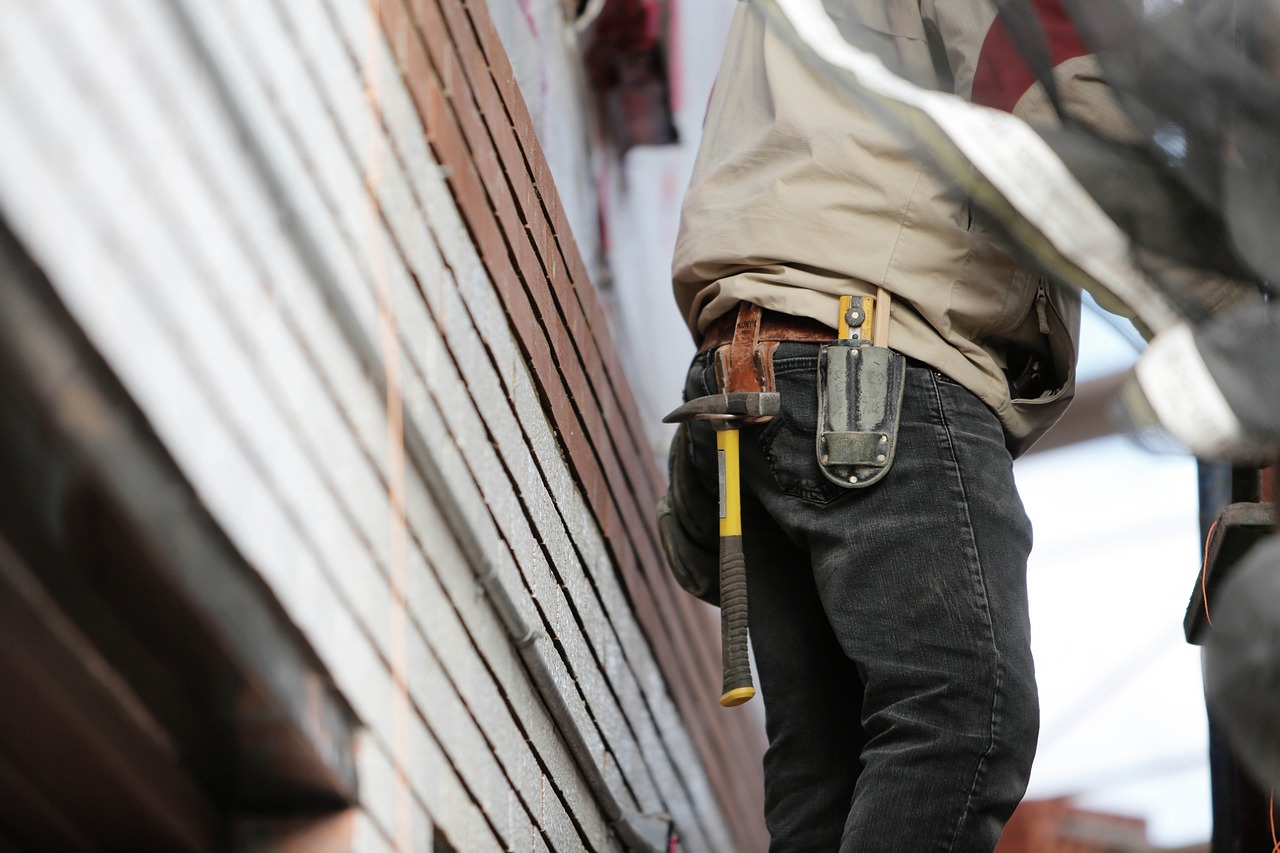 When Deciding To Hire A Contractor
In conclusion, hiring a contractor can be advantageous because of the time and stress savings, the security of knowing they are properly licensed and insured, and the superior knowledge and skill gained through years of practice. Price, potential delays, quality of work, and the possibility that a contractor lacks the necessary licenses and insurance are just some of the additional factors to consider.
Before hiring a contractor, homeowners should do their homework, get multiple quotes, compare costs, communicate effectively, and manage their expectations realistically. It is also important to get a written contract and verify the contractor's licensing and insurance before beginning the project.
Suggestions For Homeowners
In order to make the best decision possible, homeowners should check references, read reviews online, and ask for recommendations from people they know and trust.
Additionally, they should take the time to explain to the contractor what they need and what they expect from them. As an added precaution, they should make sure the contractor is willing to provide a written contract outlining the scope of the project, the materials to be used, and the terms of payment.
Homeowners can find a reliable professional to help them with home renovations by giving careful thought to the above factors. Doing a lot of research on the person's background.